Our practice
Here at Harmonious Minds we offer a holistic and integrative counselling service that focuses on supporting women and femmes' mental health.
We believe that no issue is too small and we aim to provide a safe space for women and femmes to feel heard and supported. Our services are available to all women and femmes aged 17 years and over.
Our practice is located at 9/130 Ryans Road, Nundah QLD 4012. This location provides plenty of free off-street parking and has many options for public transport.
We believe that each woman is unique and our counselling approach is tailored to suit the individual needs of the woman. To help us do this we use a variety of evidence-based therapies, including:
Cognitive Behavioural Therapy (CBT)
is a method of treatment for mental health issues that takes a practical, activity  based approach to solving problems. It is designed to help change negative thoughts and behaviours, by providing more positive and fulfilling solutions.
Narrative Therapy
is a form of psychotherapy that seeks to help you co-author a new narrative about yourself by investigating the history of your values, skills and knowledge. It is a respectful, non-blaming approach to counselling which centres you as the expert in your own life. 
Person-Centered Therapy
uses a non-authoritative approach that allows you to discover your  own solutions. The therapist acts as a compassionate facilitator, listening without judgment and acknowledging your experience without moving the conversation in another direction.
Solution-Focused Therapy
concentrates on finding solutions in the present time and exploring your hope for the future. SFT  takes the approach that you know what you need to do to improve your own life and, with the appropriate coaching and questioning, are capable of finding the best solutions.
Mindfulness
is a type of self-awareness training derived from Buddhist mindfulness meditation. It has been adapted for use in the treatment of a variety of mental health conditions. Mindfulness is paying full attention to what is going on in you and outside you, moment by moment, and without judgement.
Acceptance and Commitment Therapy (ACT)
is an original and creative model for counselling, based on the ground-breaking use of mindfulness and values. The aim of ACT is to maximise human potential for a full and meaningful life and to cultivate health and well-being through mindful values-based living.
Trauma-Informed Therapy
is a strengths-based framework founded on the recognition and responsiveness to the impact of trauma. It emphasises physical, psychological, and emotional safety, creating opportunities for survivors to rebuild a sense of control and empowerment.
Motivational Interviewing
is a counselling method that helps you resolve ambivalent feelings and insecurities to find the internal motivation you need to change your behavior. It is a practical, empathetic, and short-term process that takes into consideration how difficult it is to make life changes.
Positive Psychology
is a counselling method that
acknowledges that you maybe be suffering but not necessarily from diagnosable mental disorders such as anxiety or depression. This focus on positivity attempts to identify a wide range of character strengths and virtues that promote creativity, cognitive flexibility, a sense of purpose or more generally promotes thriving.
Our Qualifications
We possess post-graduate university level qualifications in clinical counselling and are registered Level 2 Members with the Australian Counselling Association.
We are committed to ensuring our skills are up to date with the latest industry knowledge by maintaining clinical supervision, attending workshops and seminars, and undertaking various training courses through the year.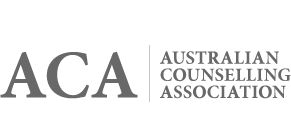 Contact Us
Ask a question or book an appointment below.
(07) 3124 7284 (Please note that we use an answering service and that your call may not be returned immediately)
Shop 9, 130 Ryans Road, Nundah, QLD, 4012.
info@harmoniousminds.com.au
Opening Hours
Monday – 9:00am – 2:30pm / 3:00pm - 7:00pm
Tuesday – 9:00am – 2:30pm
Wednesday – 3:30pm – 7:30pm
Thursday – 9:00am – 2:30pm
Friday – CLOSED
Saturday – 9:00am - 11:00am
Sunday – CLOSED