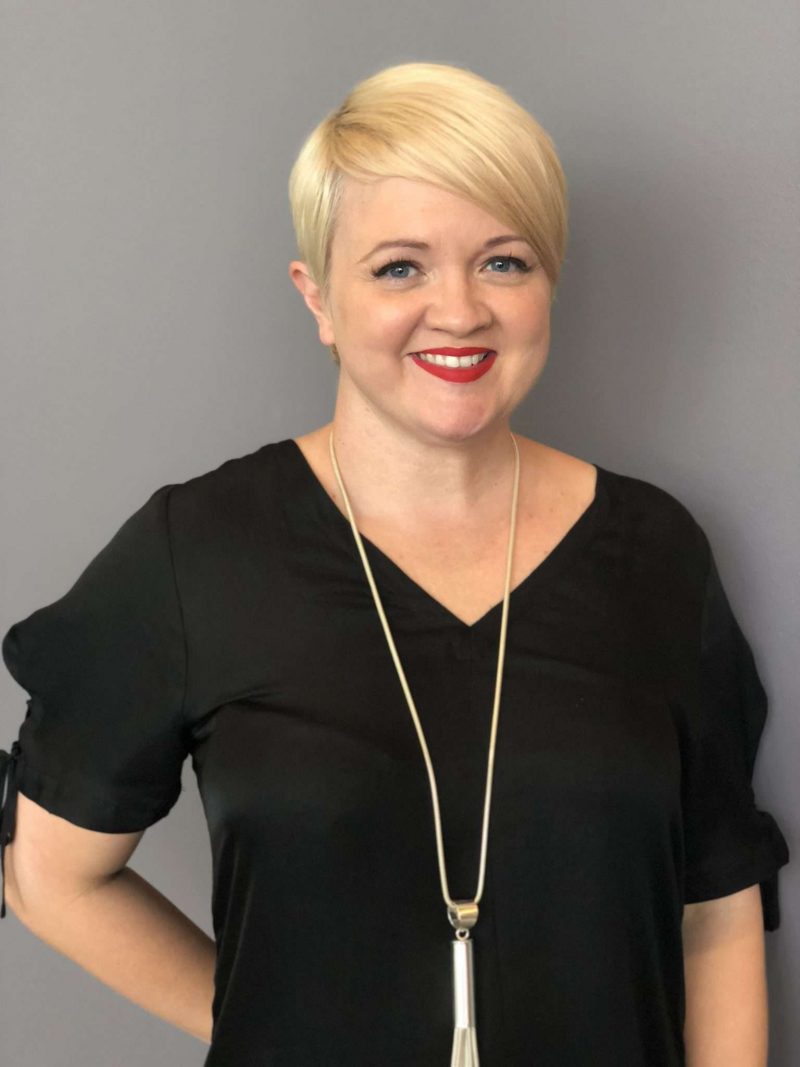 Qualifications:
Clinical Counsellor and Co-owner
MClinCouns
M.A.C.A (Level 2)
MAWritPub
BA
Angie Plews
What you can expect from Angie the counsellor:
I am a feminist at heart, with a passion for the improvement of Australian women's mental health. Over the course of my career, I have been fortunate enough to listen to the stories of hundreds of women, and one thing that has spoken loudest to me is that the stress of being a woman in the 21st century is affecting our mental health across our lifespan. From the narratives I have been privileged to hear, I understand that we are tired; we are hurting from past trauma; we are trying to avoid future pain; and we are just trying to cope with a life that often asks too much from us. Depression and anxiety are just two of the ways that our mind reacts to these stressors, but our life and overall health can be affected in many more ways.
I am a holistic counsellor who follows the biopsychosocial model of mental health. Not only can I help you regain good mental health, but also support you in understanding how all of the aspects of your life contribute to an overall feeling of wellness. In my practice I use an integrated model of treatment underpinned by a person centred approach and evidence based therapies like CBT, Motivational Interviewing, Acceptance and Commitment Therapy, and Interpersonal Therapy.
From me, you can expect a compassionate and interested partner in your mental health journey. We will work to gain control over the thoughts, emotions and behaviours that are preventing you from living the life you want. There will be no judgement, no quick fixes and no 'advice giving'. You will tell me how you want your mental health to look, and we will work together to achieve it.
Angie the person:
I am on a lifelong quest for knowledge through books, travel, human interaction, movies, and music. I play many roles in my life, some of which are: wife to an amazing husband; mother to a strong and talented daughter; and carer to 4 crazy dogs and 4 broody chickens. I also love cheese.
Caitlin Casey
What you can expect from Caitlin the counsellor:
I have a genuine interest in women's wellbeing and I strive to help women feel empowered and in harmony with all areas of their life.
I have spent the last few years working in a community not-for-profit setting with adults who have been affected by drug and alcohol issues. This also included providing counselling services to individuals affected by their loved ones substance misuse. My time in this sector highlighted the ramifications trauma and grief and loss can have on a woman's mental health, and the need for adequate women-focused mental health support services.
Sharing the same feminist views as my colleague, my understanding of the gender discrepancies within our society helps inform every area of my life, including my practice as a counsellor. Women are exposed to unique societal restriction, subjecting us to increased mental health issues. As a woman and a mother I am passionate about helping women to regain their power, and I believe that the more women I can help the better the outcomes for future generations.
My areas of interest include trauma, grief and loss, mindfulness and spirituality. I enjoy listening to women's stories and am committed to learning new methods that might help alleviate women's suffering. This year I am studying Clinical Hypnotherapy and will be able to offer this service to women by the end of the year, in our safe and private space.
As a holistic counsellor, I use the biopsychosocial model for mental health, taking into consideration the internal and external worlds of the woman. My therapeutic practice is grounded in person-centered therapy, and integrates numerous other evidence-based interventions such as acceptance and commitment therapy, cognitive behavioural therapy, narrative therapy, solution-focused therapy and motivational interviewing.
From me, you can expect a relaxed, compassionate, non-judgmental and positive person. I am committed to working collaboratively with you in a welcoming and open-minded approach. To me there is no 'one size fits all' and you will be treated as the unique woman that you are. I also genuinely believe that there is nothing that we cannot work through, together. I feel privileged to be a part of your journey to improve your mental health.
Caitlin the person:
I am down to earth, honest, I love to laugh, I love to meditate and I am passionate about practicing what I learn through genuine self-development and personal growth. I am blessed with a husband, a clever daughter whose fiery spirit never ceases to amaze, and two very loud little dogs. I love all forms of potato and cannot imagine a life without ice cream!
Qualifications:
Clinical Counsellor and Co-owner
MClinCouns
M.A.C.A (Level 2)
BBus (Mgt)
Qualified Life Coach
Contact Us
Ask a question or book an appointment below.
Shop 8, 130 Ryans Road, Nundah, QLD, 4012.
info@harmoniousminds.com.au